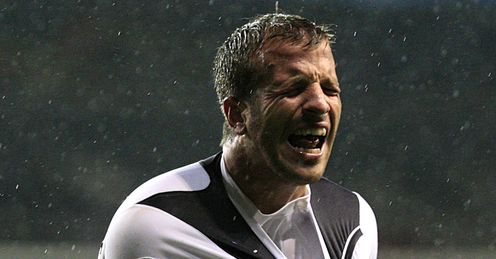 Is it a possibility?? Can Spurs dream?? Are Real the REAL deal??
All questions will be answered by 9.35ish this evening that's for sure.
Sorry to sound a bit Rafael Benitez here but these are the facts:
No team has ever overturned a four goal lead in the Champions League.
Harry Rednapp has NEVER beaten a Jose Mourinho side.
Tottenham have NEVER scored a single goal against Real Madrid.
So have Spurs got any good news going into this gargantuan fixture with a seemingly impossible task of turning over a four goal deficit against the Spanish giants????
Honestly.......not really.
But as an optimist I will try to give Tottenham fans some hope......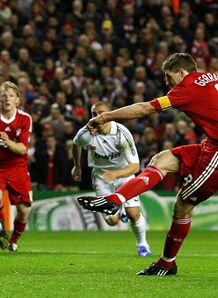 Two years ago Real Madrid travelled to Anfield to face Liverpool in the last 16 of the competition, the Spanish team did on that occasion trail the English side by an away goal BUT they disintegrated under severe pressure of the sheer speed of the attacking Liverpool side. The speed which is an earmark of the English game which very few foreign teams simply cannot live with, hence the English dominance in European competitions.
Liverpool proceeded to trounce the Madrid side 4-0 in the home leg and running out 5-0 winners on aggregate. On that night Real Madrid literally fell apart and Liverpool took their chances and were deserved winners. Real were simply outclassed in every department, the Spanish side do not normally travel well so why can't Tottenham put in a similar performance tonight? The scoreline would certainly be enough if they could.
The problem Spurs will have is scoring four, or more, without Madrid notching at the other end. Mourinho has already warned Tottenham that will have to get SIX if they want to progress and I for one can't disagree with that. If Madrid score then they will need six, and that is almost un-do-able.
The difference from the Madrid side from two years ago is simple, this is not a Real Madrid side, this is a Jose Mourinho Real Madrid side, and for that reason and that reason only I have to say Spurs have come to the end of their European adventure, an adventure in which they have breathed a huge amount of life and alternative football into this competition and they certainly haven't let anyone down this year.
Harry is a supreme manager and of course they will give it a go, if they can get an early-ish goal, maybe a second before half time then it really could be interesting, but I feel they will either run out of time, or they themselves concede early on.
On the basis of all of the above, I am going to predict a 3-1 scoreline tonight, Spurs will have to give it a go, but Real will score if Tottenham get three, but overall a good effort from the only London side left in the competition........for now.